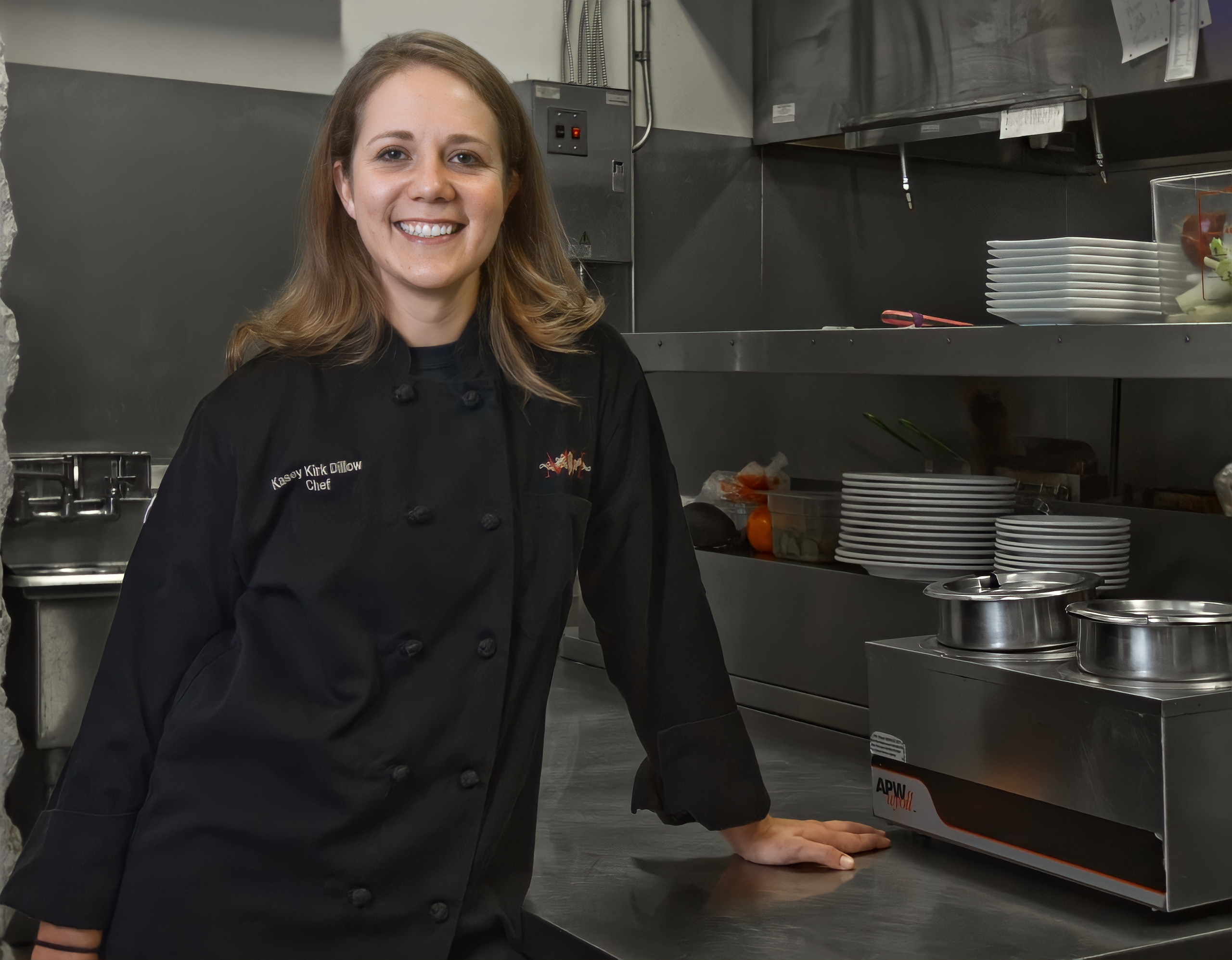 Chef Kasey Kirk-Dillow
Kasey Kirk Dillow, the head chef at The Miller House, will tell you that she wanted to be a chef or a photographer for as long as she can remember. The former Kentucky Wesleyan College soccer player and communications major even went so far as to have her own darkroom growing up. It wasn't until she had the opportunity to study abroad in London, England that her appreciation for food truly began to take shape. Halfway through her degree at Wesleyan, Dillow decided to pursue culinary school in Louisville.
"A distinctive, well-preserved and comfortable space, high-quality products, authentic cuisine, food and drinks are done flawlessly."